How does a document management system workflow diagram work?
A document management system workflow diagram provides a graphical outline of various business interactions. Utilizing normalized images and shapes, the business process shows step by step how the task is performed from the beginning to the end. It displays, who is accountable for certain assignments at specific interaction stages. To build up, you should initially perform an in-depth examination that can uncover expected shortcomings. A analysis can help you recognize, characterize and normalize recurring procedures.
Not only can communication be improved through an efficient process, but also the motivation of workers within their offices. Workflows have their roots in the industry assembling, yet are currently utilized in any kind of ventures and areas - from government to retail .
Are you interested in the basic functions of a workflow within a DMS? Take a look at our video, where we demonstrate some basic examples within a software system (please enable english subtitles).
Workflow versus business process
Business processes are essential for your regular daily workforce and the project management. At the point when you sign another cell contract, for instance, this triggers an interaction at the supplier. The process is comprised of individual exercises. These should happen with the goal for it to be finished effectively and at last present your PDA contract therefore. The specific usage can fluctuate, as you may either need to take your old number with you or apply for another one. Nonetheless, one part is consistently important: A business process has a client-related view and follows business goals. It depicts which steps are essential and in which arrangement they have to be performed in order to accomplish the objective. Without a clear analysis, there might be redundant tasks when executing.
Components of a workflow:
has a trigger for the start and a defined point of end
comprises several work steps (assignments, activities, exercises) that run sequentially or at the same time
runs recurringly
has a characterized state when a substep is effectively finished or skipped
appoints exercises to various participants, which are addressed either by an individual or by the framework
has data and reports as an output in order to analyze them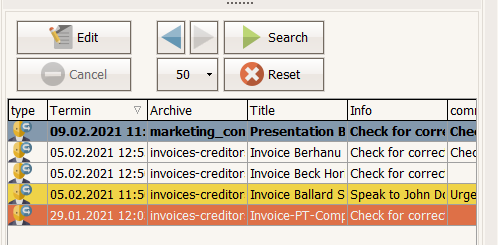 What are the benefits of a workflow analysis?
Workflow analyses are going to improve efficiency, which would then enable to lessen lead times and reduce costs for any task when changes are made. This is guaranteeing, that your business process management is lined up with the goals. From that point forward, you can begin taking a look for areas, where there are chances for development and furthermore for automating manual and repetitive tasks. In the event that you can fully utilize the analysis, you will gain a competitive advantage for your company.
So what are the three main stages of a workflow examination? The first one is to precisely portray one using the mentioned diagram. The second one is to search for regions that need improvement. Lastly, the goal is to streamline a workflow through automation in order to reduce unnecessary tasks. This can also include a manager approval for certain tasks.
At the point when you performing an audit, you are searching for existing documentations & standards. Take a look at the information you are provided from different departments. What amount of time does each task require? What number of assignments are required? Is there a base and maximum time needed for each assignment? By posing these inquiries and finding a relevant arrangement, you can improve old business measures significantly.
Improved communication
Reduction of lead times
Reduction of costs
Increase in quality
Reduction of redundant tasks