Document Management - All possibilities with bitfarm-Archiv
Document Management Systems in numbers
Reduction of processing costs¹
Reduction of work steps¹
Reduction of processing time¹
¹Source: AWV (Arbeitsgemeinschaft für wirtschaftliche Verwaltung // Consortium for economic management)

Digitalization made easy
bitfarm-Archiv Document Management System offers everything you need in order to archive and manage documents or files electronically. Our intuitively operable & reasonably priced Electronic Document Management software is designed for businesses, institutions and public administration to meet high demands 'out of the box'.
In addition to archiving electronic documents according to legal requirements, bitfarm-Archiv offers professional and user-friendly Enterprise Content Management (ECM). Our solution has built in workflow management and versioning as well as a highly efficient contract management.
Our DMS is a free open source software. It has numerous interfaces and plugins, so it can be easily adapted to individual needs. Smooth integration into your existing IT systems (e.g. merchandise management, corporate accounting, production planning system or ERP solutions) makes implementing bitfarm-Archiv almost effortless. This simplifies the introduction of an EDMS to your company considerably. Are you interested in a DMS vendor, reseller or partnership program? Contact us for more details!
Remote collaboration becomes more important every day. Our Software empowers you to make the necessary step towards digitalization without making huge investments. When you work remotely, we provide easy access to your business documents and content. Archive scanned paper documents, import E-Mails, invoices or any other document format. Quickly find, edit or share content. Stay up to date and define tasks wherever you are.
► Contact us for a free live presentation

bitfarm-Archiv in picture & sound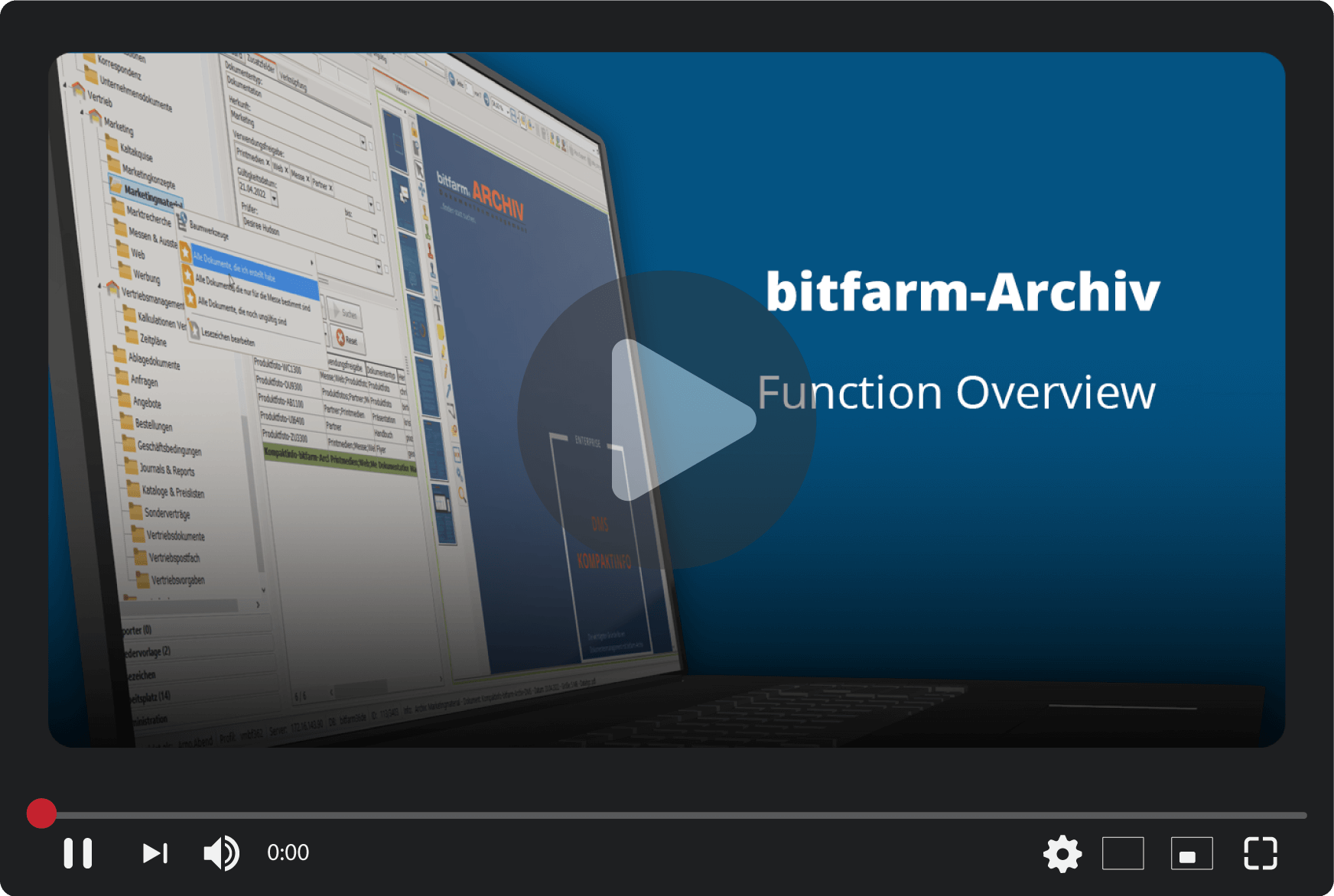 We invite you to take a look at the functional areas of our software. Learn in a few minutes how to get started with digital document management with bitfarm-Archiv.
License-free electronic document management for everyone
Free Download
GPL Version
Our free edition is primarily designed for small businesses, personal use and developers. It is also an excellent opportunity to try out bitfarm-Archiv and to familiarize yourself with the basic functionality. Upgrading to the Enterprise Edition is possible at any time.
► Download
The
Enterprise Edition

in comparison

Our Enterprise Version offers professional document and content management designed for businesses, institutions and authorities. bifarm Archiv meets the legal requirements of the European DSGVO for electronic document archiving. Like the GPL version, our enterprise archive solution is license-free.

► Versions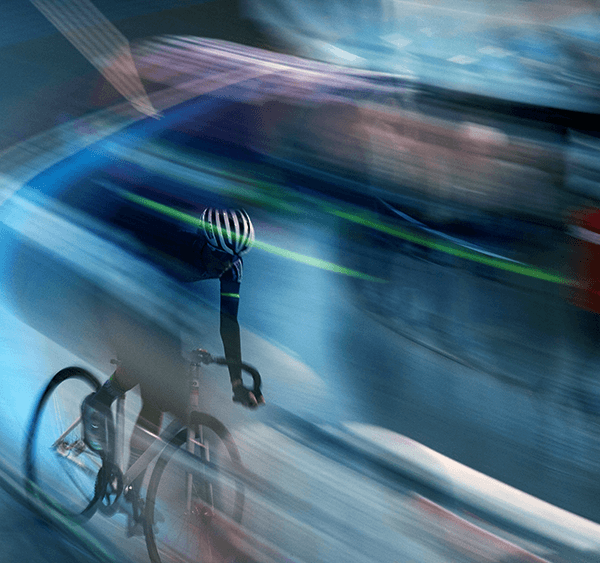 A stunningly fast access to your documents
bitfarm-Archiv applies a new approach to recognizing paper documents and uses Omnipage® OCR , one of the world's leading text recognition systems. Based on this, our product implements a full text search. Thanks to optimized database programming, results are displayed in a matter of seconds, even from hundreds of thousands of documents.
And this is where our slogan comes from: "Don't search - find!" Searching with bitfarm is a pleasure and results are instantly avaiable. And in case full-text search is not sufficient for certain tasks, our software offers extensive possibilities for indexing by using precisely configurable index fields. To ensure that users do not have to bear the costs of maintaining these index fields, rules automate the continuous loading of once learned document types. The data collected with this method can also be processed by other software systems, like corporate accounting or ERP.
Latest news
Enterprise Version 3.6.2
New design, Grid field, dockable panels & more. Expect great things from 3.6.2.
What's new?
Mobile app for Android, iOS & Browser
bitfarm is now available for iOS and Android, and most Webbrowsers can access the webclient.
Read now
Release bitfarm-Archiv GPL 3.5.0
The latest free GPL version contains many new features and improvements. This fully fledged DMS is in line with the latest GoBD.
Learn more
Also interesting for you: